---
August Newsletter
Hello from everyone at Project Vision.
And welcome to the latest edition of our monthly newsletter.
We are here to provide you with valuable insight into the world of collaboration and network security,
while introducing some top content directly from us and our work.
Get in touch if you have any questions
---
---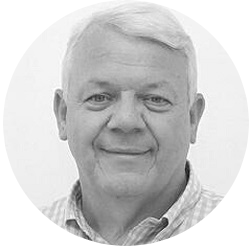 As things continue to open up, as the Country tries to work its way out of the Covid 19 pandemic, a number of fresh challenges continue to present themselves. More recently, we have had to reassess and restructure the way in which we provide services to our Clients outside of the UK.
Challenges related to organising and providing services to our Clients, against a backdrop of the need for the Country to monitor and respond to Covid 19, particularly in mainland Europe, has been very interesting, to say the least! 
The challenges that are presented when, as with recent traveller experiences, the rules for travel to certain Countries can change within 24 hours, are almost unique, but as with all of our Clients, we are determined to ensure that they continue to receive the services that they have come to expect.
We are also determined to ensure that our staff and those of our Clients safety is paramount in all of our planning. 
We are happy to say that, despite some of the current and particular challenges, related to travel outside of the UK, we have been still been able to support our Clients with planning and successfully delivering works in a number of different Cities throughout mainland Europe.
TOM REDMOND – DIRECTOR
---
---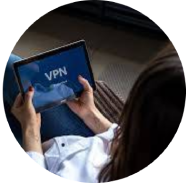 Featured Blog
Network Performance & Security During a Period of Mass Remote Working.
Recent extraordinary events have introduced a sudden and dramatic increase in home and remote working, which has given businesses the opportunity to assess the strength, performance, capacity and security of their existing networks and policies
---
---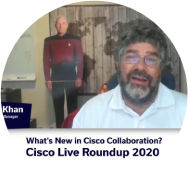 Industry News
What's New in Cisco Collaboration? Cisco Live! Roundup 2020
Dave Michels, Lead Analyst, TalkingPointz hosts Javed Khan, VP & General Manager, Cisco Webex, Omar Tawakol, VP & General Manager, Cisco Contact Center and Aruna Ravichandran, VP/CMO, Cisco Collaboration.
---
---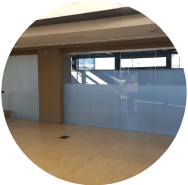 Stand out Product
Switchable Smart Glass
Meetings and conferences as we know them have changed drastically, with virtual events up by 1000% since COVID-19, but with the rise in popularity of zoom meetings and employees working from home, how can you use your meeting space to your advantage? Benefits include;
Switches from clear to frosted
Any type / thickness of glass
Panel sizes up to 3 metres (118″)
Standard panel widths: – 1000mm (39″) / 1200mm (47.3) / 1500mm (59″)
HD projection screen
This quick and stress-free solution allows light to flow through the interior uninterrupted in its powered state and when powered down, provides complete privacy to allow meetings to be held with no distraction.
Contact Project Vision if you are interested in this product from Intelligent Glass.
Don't Miss Out!
---
---
---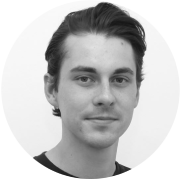 Staff Profiles
Tim Carlstrand
Tim is a Specialist Infrastructure Engineer, and has worked with Project Vision for over 5 years. Having done very successfully in School, leaving with 3A*'s and 4A's, Tim has completed the latest in ECS qualifications and is a holder of an IDO6 card, allowing him access to construction sites around the country.
During his spare time, Tim loves to watch Football, especially Fulham FC. He is into many different sports and watches and plays Cricket & Tennis often.
Tim had the following to say about his time with Project Vision "Working for PV brings a great sense of inclusiveness. They are a flexible company who strive to adapt to your personal life where possible. There is also an opportunity to travel for work, which is a pleasant bonus"
Don't Miss Out On Valuable Information. Subscribe To Our Newsletter.