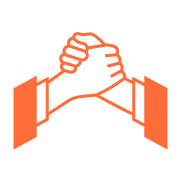 IT Support
Reliable and responsive 5 star technical support.
---
Great IT Support
---
No organisation can afford for their IT systems to go down. When an IT issue occurs, they want to restore normal operations as quickly as possible. They also want to feel confident that the cause of the problem has been identified and resolved.
What should a great IT Support Service provide?
---
Project Vision offers a responsive, professional service from reliable, experienced and accredited IT engineers. We can assist you with:
Fully Managed Hardware Break/Fix/Replace Support
Fully Managed Helpdesk and Technical Support Services
Pre booked or issue specific on-site Engineering Services
All services managed and delivered under Service Level Agreement Contracts
Our Services are further enhanced through offering a number of Related Managed Services.
Network Analysis
Network Modelling
Security Audits
Intrusion Detection and Intrusion Prevention
---
Hardware Support
---
When components in your network fail, we make sure they are replaced quickly to avoid disruption. Our hardware replacement service gives you exactly the right level of cover for your business, making your budget go further.
---
Versatile and cost-effective IT support
---
We tailored hardware support packages to meet your particular business requirements. Do you need 24/7 cover with hardware being replaced within 2 or 4 hours for critical components? Maybe 8/5 cover, with 4-hour replacement on critical components and next business day replacement for other elements of your system is sufficient.
---
Flexible and simple cover for IT components
---
We can register your hardware components to be covered for a month, or up to their operating lifespan. As your network grows, we will adjust the contract period for each new component so you will only ever have one renewal date for the whole system.
Managed IT Services
---
Our annual fixed-price network support service is designed for growing businesses that need regular IT support services to keep networks running smoothly and securely.
---
The right IT Support at the right price
---
We build a tailored IT support package that meets the specific needs of your business, allowing you to optimise your budget.
---
Your IT Support needs may require an onsite engineer as often as one day a week, or just one day a month. You may require 24/7 remote monitoring to proactively manage your IT network or advice on upgrades and integration. Project Vision will provide you with exactly what you need, without unnecessary extras.
---
Knowledgeable about your IT network
---
Our network support service covers servers, software, routers, firewalls, switches, and other network devices. If we installed your network, we would already have intimate knowledge of your systems. If you have an existing system, we will carry out a thorough network audit, so we understand your network's properties from the outset.
COMPREHENSIVE SERVICE
---
Support Systems
---
If your IT system fails, we can provide a quick and efficient response to restore normal operations as quickly as possible.