---
January Newsletter
Hello from everyone at Project Vision.
And welcome to the latest edition of our monthly newsletter.
We are here to provide you with valuable insight into the world of collaboration, network  and security, while introducing some top content directly from us, others and our work.
Get in touch if you have any questions
---
---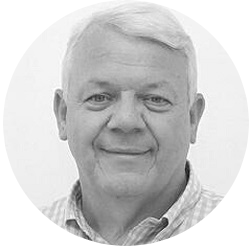 As we enter 2021 we are all of us trying to cope with the continued disruption to Business caused by our continuing battle with Covid 19 and the incredible toll that has wrought on us, along the onset of our post Brexit World.
Whilst in absolutely no way, wishing to dismiss or make light of the continuing Health crisis that has engulfed the whole World, I still see reasons for positivity. Principally, that the Vaccine has given us hope, and a possible timetable, for when restrictions may finally end.  I am also hopeful that all of us, particularly Businesses, have been able to reassess and re evaluate things, which can then build into ongoing strategies.
Certainly, in our small corner of the World, we are starting to see Clients making and acting on positive decisions, having spent most of 2020 in hiatus.
With that in mind, we at Project Vision are facing 2021 with renewed positivity and a commitment to the best that we possibly can for our Clients and our Staff.
We wish all of our Clients and partners a safe, healthy and prosperous 2021
TOM REDMOND – DIRECTOR
---
---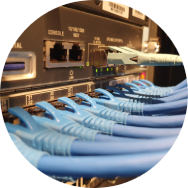 Featured Blog
What is IT Infrastructure & How Has It ProgressedWhen we talk about Infrastructure, we are talking about physical connectivity (identified as Layer One within the IP Stack, 7- layer model)
In the past 40 or so years, connectivity has evolved from individual, system specific and bespoke cabling systems, to what became known as structured cabling.
---
---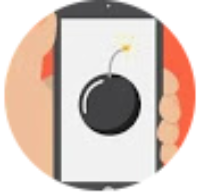 Industry News
Apple emits emergency iOS security updates while warning holes may have been exploited in wild by hackers.
Plus fixes for iPadOS, tvOS, watchOS, XCode, iCloud for Windows – and a day after Google disclosed Nork op.
Apple today released software updates to patch vulnerabilities in iPhones and iPads that may have been exploited by miscreants to silently snoop on victims from afar.
Folks should check for and install the latest version of their iOS, iPadOS, watchOS, and tvOS software. Here's the quick run down of the programming blunders:
---
---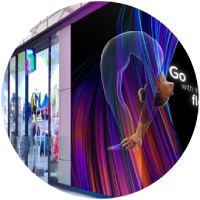 Stand out Product
NEW PHILLIPS 7000 SERIES LED RANGE
QSC have recently announced a new QSC Room Solutions for Microsoft Teams, which deliver all AV elements of the room including, compute, audio, video, and room control capabilities in a singular package certified for Teams, geared for IT departments to easily scale Teams Rooms deployments along with Microsoft Teams certified accessories for the Q-SYS Ecosystem and a host of new Teams Rooms-related software innovations.
Don't Miss Out!
---
---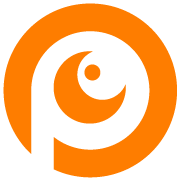 Company News
?? 2020 WINNERS! ??
We are delighted and honoured to have been awarded and recognised as industry leaders by winning 'Best IT Cabling Services Provider 2020' at this year's 'SME News Greater London Enterprise Awards' 
As SME News mentions in their press release 'These awards are given solely on merit and are awarded to commend those most deserving for their ingenuity and hard work, distinguishing them from their competitors and proving them worthy of recognition.'
The Greater London Enterprise Awards are there to recognise who are impacting and bettering businesses in their respective industries.
We have also been showcased in the 2020 Greater London Enterprise Awards magazine. Come and have a look...
More information next month.
---
---
Staff Profiles
Steven Drepaul
Steve is our AV engineer, joining our team 4 weeks ago and has fit in right away. During these 4 weeks Steve has worked on a number of large AV projects and has brought valuable knowledge and experience to the team. Working in the AV sector since the mid 90's and expanding his knowledge to work on SDH & PDH transition switches.
During his spare time, Steve likes to socialise and go on long weekend breaks.
Steve had the following to say about his time with Project Vision "I feel really comfortable at PV, working with my work colleagues has made me feel as though I have worked here for longer than 4 weeks. I am feeling humble and bless to be working here at PV"
Don't Miss Out On Valuable Information. Subscribe To Our Newsletter.