---
November Newsletter
Hello from everyone at Project Vision.
And welcome to the latest edition of our monthly newsletter.
We are here to provide you with valuable insight into the world of collaboration, network and security, while introducing some top content directly from us and our work.
Get in touch if you have any questions
---
---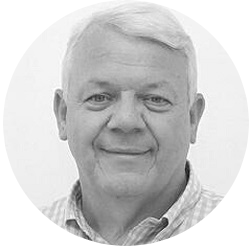 At this time of year it is customary to reflect on the year that is coming to an end, and to look forward to what the New Year may bring. I think that for most of us, it will be very difficult to look back on this year with any positive thoughts. Life for most people has been severely impacted in many ways, and the legacy of this year may be felt for some time yet.
Amid all of the pain and darkness, we have seen some moments of true inspiration; the courage and dedication of NHS staff and other key workers, the efforts of Captain Tom and countless acts of selfless good neighbourliness. We have also witnessed the astonishing way in which the whole World has come together to produce vaccines that will help to overcome the Pandemic and hasten an end to the current pain and uncertainty.
We can therefore begin to look to the New Year with hope that life, will at some point, begin to return to "normal".
As a Company, we stand ready to provide continued help and support our Clients in what ever form Normal takes.
From a personal viewpoint, I would like to express my thanks and admiration for everyone in our team, who have shown true dedication and commitment to protect and support our Clients and each other, throughout this year.
I would like to finish by wishing everyone, a Safe and Happy Christmas and a Healthy and Happy New Year
TOM REDMOND – DIRECTOR
---
---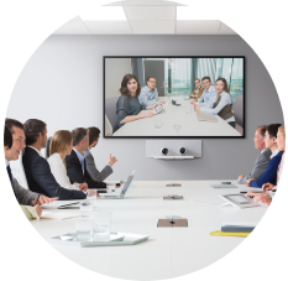 Featured Blog
8 Pointers for Maximising Your Video Conferencing Environment
Voice and video conferencing is an excellent way to build stronger relationships by enhancing communication, not only between you and your colleagues but between you and your clients.
Many companies operate out of various locations within 1 country and/or a number of different countries. Using internal video conferencing systems can help with many things like efficiency, decision making and communication.
---
---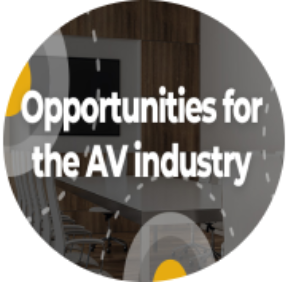 Industry News
Opportunities for the AV industry post Covid-19
Covid-19 has had a massive impact on the world.
Like many sectors, the AV industry had to adapt quickly to restrictions on work without impacting service levels. However, an estimated 57% of AV providers in AVIXA's weekly Impact survey (fielded 9th – 10th June), perceived a negative impact in the preceding week.
---
---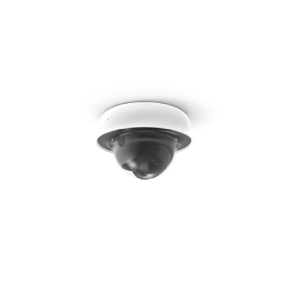 Stand out Product
Cisco Meraki MV Smart Cameras
Cisco Meraki MV smart cameras are simple to deploy, configure, and use. Like all Meraki products, MV smart cameras are centrally
managed via Meraki's web-based dashboard, eliminating the cost and complexity found with traditional security camera solutions, such
as the Network Video Recorder (NVR) or Digital Video Recorder (DVR), Video Management Software (VMS), and third-party analytics. Benefits include;
Video Walls and Camera-only Admins – Specificy which users have access to which cameras.
Remote Troubleshooting and Management – users can
access additional troubleshooting tools help diagnose and
resolve camera and network issues, from anywhere.
Video Storage Optimization – Flexible quality, recording and retention settings allows
users to optimize storage for a variety of deployment
needs.
Advanced Analytics – MV cameras have built-in powerful processors, enabling
advanced analytics
If you are thinking about a Cisco Meraki MV Smart Cameras in your company then get in touch
Don't Miss Out!
---
---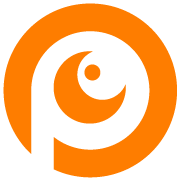 Company News
New Starters With More To Come
We are very happy to announce that we have grown our existing Audio-Visual team.
While also announcing that in the new year Project Vision will begin the process of finding Apprentice engineers to join our ever growing company.
More information on this in the new year.
---
---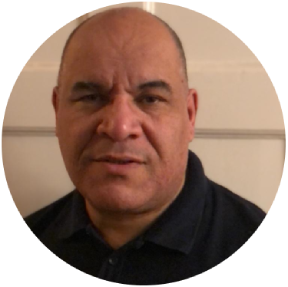 Staff Profiles
Burleigh Ibbott
Burleigh is our Audio-Visual Engineer specialising in Audio-Visual and Collaboration technologies. He has worked with us for 1 year, during this time he has continued to grow his experience and knowledge by being fully qualified in Dante Level one and in the process of achieving his Level two, QCS  Q-SYS Level 1, Prince 2 Foundation and Practitioner as well as being a fully qualified electrician and studying to be fully Crestron trained.
During his spare time Burleigh has a passion for retro items, especially refurbishing them, e.g. he is currently fixing and refurbishing a 1979 American Motorhome.
Burleigh had the following to say about his time with Project Vision "I am really enjoying working for Project Vision. The variety of work and expectation of quality is particularly motivating. The fact I get to increase my knowledge and expertise in Audio-Visual fields is also very exciting."
Don't Miss Out On Valuable Information. Subscribe To Our Newsletter.